When I was a young nurse, I was only interested in my job at the hospital. I loved the bedside and believed that professional organizations were meant for the administrative and political types. I couldn't have been more wrong.

But who has time to join another group? Everyone is stretched thin, but hear me out. There are five reasons you should consider joining a professional nursing organization today.

Impact Change

There are sensitive and complex issues in nursing right now, but remember, there is strength in numbers. Nursing organizations examine and discuss trends, promote standards, and advocate for nurses locally and nationally. There are over 3 million registered nurses in the US — this could be a huge voice.

In June 2022, the American Nurses Association (ANA) was present in Washington DC to discuss three key issues — violence in the workplace, improving seniors' access to care, and advanced practice RN's practice authority. ANA President Ernest J. Grant, Ph.D., RN, FAAN stated, "We are here today to do what nurses do best: advocate. The meetings you will take part in today will forge and strengthen the relationships with your elected lawmakers and their staff that will ensure that our voices are heard and that the nursing profession is given its well-deserved, hard-earned seat at the table."

Make Connections

Membership in a professional nursing organization forges many connections, both personal and professional. In reality, most of us are only in conversation with the nurses we see daily. Active participation promotes engagement with many experts and leaders, and these relationships encourage a fresh career outlook.

These affiliations can open the door for career opportunities, professional development, and friendships. You will want to attend in-person networking events and conferences and be active in the online community.

If you have been in nursing for a while, consider being a mentor. Giving encouragement and career direction, role modeling, or listening provides a newer nurse with invaluable support.

Career Development

Many specialty areas have professional organizations. Critical care, Med-Surg, Neonatal, and Emergency nursing are a few. Can being part of an organization propel my career forward? Absolutely. It looks good on a resume and projects an attitude of professionalism. Meeting others locally and around the country fosters introductions and insight into new opportunities.

Consider getting certified in your specialty. The AACN (American Association of Critical Care Nurses) believes that certification benefits patients, employers, and nurses. The credentials earned confirm your expertise and are highly respected. The exams are rigorous, but professional organizations have the tools and training to give you that edge in your career.

Put yourself out there by getting involved in activities outside of your comfort zone, such as volunteering for a committee or leadership role. These experiences diversify your skills, promote maturity, and increase your value.

Staying Current

Healthcare information is changing at a rapid pace, and it's critical we keep up.
These organizations publish well-researched and timely articles to ensure we stay up to date with news, current practice issues, and research.

Now is the perfect time to join! Many organizations are meeting in person for the first time in over two years. Local chapters are getting back together, and national conferences are packed with information and are a fun getaway. You can also enjoy quality education in the comfort of your own home with on-demand webinars, which are often free for members.

Our profession requires lifelong learning, and professional organizations supply the specific resources to make you a more competent nurse.

Membership Perks

Who doesn't love a sale? Many nursing organizations offer discounted education, free journal subscriptions, and deals on certification exams. For example, AACN membership includes free CEUs on over 300 courses. Many others provide grants and scholarships for further education. There are online bookstores with discounts as well as other products and practice tools available. There are also deals on malpractice, auto, long-term care, and life insurance.

Belonging to a nursing organization is like belonging to a gym. You have to show up to see any benefit. Invest in yourself and your career and connect with like-minded nurses for change, career development, and friendships. Check out a professional nursing organization today!

https://nurse.org/orgs.shtml

https://www.nursingworld.org

https://everynurse.org

https://www.aacn.org/certification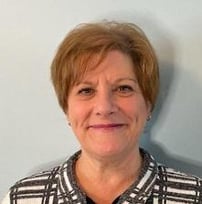 Juli Curtis BSN, RN is a freelance health and wellness writer and the owner of Write Health Right Now, LLC. She has been a nurse for over 30 years in a wide range of settings from critical care to insurance. In her free time, she is an avid nonfiction reader and loves to cook. She lives near Little Rock, AR with her boxers Manny and Rizzo. You can find her at www.linkedin.com/in/julicurtisrn.