When asked, most nurses will say that they went into nursing to help people. The idea of helping people on the best and worst days of their lives was initially what drew me into nursing. Over my 25-year career, I have had the privilege of assisting with birthing babies, holding the hand of a dying patient, and everything in between. Nurses help people through these beautiful and challenging events, but there is so much more to the art and science of nursing.

The Science

Early in my nursing education, I met nurses who showed me that a career in nursing is more than just "following doctors' orders". It is an opportunity to change healthcare. Several of my professors in the Bachelor's program were PhD-prepared nurses. They set the expectation that nurses are thought leaders and change agents. These nurses introduced me to the world of nursing science. Dr. Chapman taught me to look at the role of fathers in the delivery room, and Dr. Freeman made the history of Florence Nightingale come alive through his classes.

Throughout my career, I have worked with some great medical and nursing minds: transplant surgeons, social workers, nursing theorists, and nursing leaders. These innovators have inspired me to do better in my own practice and promote the science of nursing. Nursing is a flexible career. There are opportunities to work in diverse settings with a variety of people of all different ages. Each position provides a new chance to be a witness to the effects of science.

The Art

Nursing is the art and science of caring. Learning about the science of medicine, how the liver works, the anatomical location of the pancreas, and what happens to the body when the kidneys stop working was just the beginning. Applying this information to a complex patient situation is the art of nursing. I enjoy helping patients and families understand their medical condition and figuring out how to adapt their lives to chronic disease. I help them consider how to be healthy and live life to the fullest despite having heart failure.

Illness and Injury can be the great equalizers of society. At the beginning of my career, I focused my skills on the Intensive Care Unit. I had the excitement of caring for celebrities and compassion for the unhoused lady found in the street. The high acuity of the patients, all the bells and alarms, and the uncertainty of what could happen minute by minute helped me to hone my skills. As I gained experience, I began to recognize the subtle changes in the patient's condition prior to the change in the numbers on the monitor.

Nursing provides the opportunity to change directions, to work with a new population in a unique setting. Looking for more autonomy and independence, I had the chance to go back to school to become a nurse practitioner. As a nurse practitioner, I worked in many clinics, from primary care to OB to pain management. Each day challenged me: how to get medications covered when patients couldn't afford co-payments, keeping a non-compliant patient out of the hospital, and helping a grieving mother were the concerns I addressed.

Eventually, my fascination with nursing theories drew me back to school to work on my doctorate of nursing practice. I hoped to learn how to use those theories to reduce hospital readmission and improve care transitions and population health. I wanted to know if there were solutions in the literature that I could apply to our medical group to improve patient outcomes. Inspired by my early nursing professors, I enrolled in a DNP program in search of answers.

I enjoy finding solutions in situations when it appears that no solution exists, not giving up hope until every possible intervention has been tried, and seeing people as individual members of society, not as the cancer patient in bed five. Taking a broad, generic medical diagnosis and making it individualized and specific enough for each patient and changing a patient's life are why I love being a nurse.

References:
Motter, T., Hassler, D., Anthony, M.K., (March 26, 2021) "The Art of Nursing Becomes a Celebration of Nurses" OJIN: The Online Journal of Issues in Nursing Vol. 26, No. 2.
Reinhard, S.C., Brassard, A., (January 31, 2020) "Nurses Leading the Way to Better Support Family Caregivers" OJIN: The Online Journal of Issues in Nursing Vol. 25, No. 1, Manuscript 1.
Author Bio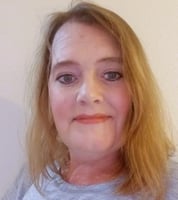 Katherine Schwegel, DNP, RN, ACNP-BC

Dr. Schwegel is an Acute Care Nurse Practitioner and the Director of an Acute Case Management program. She has a Doctor of Nursing Practice with an emphasis on quality healthcare outcomes. In her spare time, she enjoys reading, photography, and spending time with her family.