Do you love being where the action is? Do you thrive in complex situations? Do your observation and problem-solving skills shine? Are you drawn to technology, machines, gadgets? Do you respond to emergency situations with strength and determination? Do you have an abundance of compassion that will support you through challenging and intimate patient interactions? If so, read on! Critical care nursing may be a perfect fit for you.
What is Critical Care Nursing?
Critical care nurses take care of the sickest of sick patients, providing advanced nursing care to individuals with significant and complex medical conditions or injuries that are threatening their lives. Depending on the condition of the patient, critical care nurses devote all of their knowledge, skills and talent to just one, in some cases two, patients and their families on a given shift. Problem-solvers of the highest order, they thrive on piecing together connections between things like complex lab results, cardiac rhythms and patient observations to help inform the best possible course of care for their patients. The American Association of Critical-Care Nurses (AACN) says, "Patients and their families rely on [critical care] nurses at the most vulnerable times of their lives."
Critical care nursing can be incredibly rewarding. Being a key member of the critical care team, you will have a strong voice in the care of your patients. You'll find a sense of satisfaction in using your advanced nursing skills, problem-solving ability and patient advocacy skills to serve these patients. Even the smallest step toward recovery for critically ill patients can be a cause for celebration and as a contributor to the occasions of full recovery for a patient who was so seriously compromised, well those are truly inspiring moments.
On the flip side critical care nursing can be exhausting and emotionally draining. Providing care for critically ill patients can be physically grueling, and the level of focus required to solve complex patient issues can be mentally exhausting. You will witness levels of human suffering few are exposed to and some of your patients will not survive, despite your best efforts. That can be emotionally and spiritually difficult to cope with at times. While self-care is important for all nurses, those who choose critical care may need to place an extra emphasis on self-care, which includes finding healthy ways to process the flow of loss and grief you will experience.
Where do Critical Care Nurses Work?
Critical Care nursing has sub-categories, each focused on populations requiring specialized skills. There are significant differences between working in a trauma unit taking care of accident victims and working in a newborn intensive care unit. If critical care nursing is your calling, you will need to choose a specialty to focus on, as each will have specific requirements.
Most critical care RNs work in acute care facilities, typically in these departments:
Cardiac care unit
Cardiac cath lab
Emergency department
Flight team
Intensive Care Units (ICU) (burn, medical, surgical, trauma)
Neonatal ICU
PACU (recovery room)
Pediatric ICU
Progressive care units
Step-down units
Telemetry unit
Transplant units
Education and Experience Requirements for Critical Care Nurses
A licensed Registered Nurse with any type of degree or diploma is eligible to work as a critical care nurse. Many critical care RNs are BSN or Masters prepared and advancing your education by becoming a certified critical care nurse (CCRN) will not only give you new skills but will help you in competing for the job you want. There are also certifications like Advanced Cardiac Life Support and/or Pediatric Advanced Life Support needed to work in certain areas.
Of course, every employer sets its own standards for education and experience when it comes to critical care nursing. Some employers will accept graduate nurses for critical care positions (especially if the new grad spent several clinical rotations in critical care settings) while others require at least a year or two of general nursing experience before they can apply for a critical care job. It pays to carefully review the qualifications section of any critical care nursing job listing to make sure you meet the requirements as well as to help you understand what you need to work on to be qualified.
Characteristics Employers Look For
In addition to your education, certifications and experience, those hiring in critical care look for characteristics that support success in these demanding environments. These characteristics can also serve as a way to self-assess your readiness for stepping into critical care nursing. Among them are:
Confident
Vigilant
Detail oriented
Critical thinker
Self-directed
Respectfully assertive
Team player
Patient advocate
Continuous learner
And … don't underestimate the influence of passion! If you have a passion for critical care nursing, let it be known. It is a characteristic that hiring managers look for.
How do I Find a Critical Care Nursing Job?
Critical Care nursing jobs are in high demand. As of this writing there are over 14,000 openings for critical care/intensive care nurses across the United States on LiquidCompass, the most comprehensive healthcare jobs marketplace anywhere. Roughly two-thirds of the critical care jobs are direct hires and one-third are agency/traveler listings.
There are many ways to look for jobs and understand what hiring managers are looking for on LiquidCompass.
Glancing at the interactive map, you can see high demand for critical care RNs along the eastern seaboard, in the heartland and along the west coast. Texas alone has nearly 2,000 openings right now for critical care nurses.
Click on the map over the locations you are most interested in and see what's available there or type in your home address and search for openings near you.
Easily choose specific search criteria. As an example, you can check boxes that filter results to show only "New Grad Eligible" jobs for nurses. The map then resets to reveal 800 national openings for nurses who meet these criteria and zooming in on the map displays results for 22 jobs with these requirements in the Kansas City area specifically.
Searching by Critical Care Specialty will give you an understanding of openings in NICU, CCU, PICU, etc. across the country or in specific locations. You can easily drill into postings and read specific job listing details.
Perhaps right now in your life you could only work dayshift. Easy! Select day shift in the search filters and voila!
If you don't know what specialty you're interested in, spending a little time shopping around on

LiquidCompass

can give you lots of ideas on what jobs are most in demand, what the job qualifications are, who's offering signing bonuses.
You can even set up an alert, so that you are notified when a job you want gets posted.
If you want to quickly find the openings that best match your education and experience level. It's easy to do that by clicking boxes in the left-hand pane of the job search at LiquidCompass.
Or, if you're an experienced critical care nurse, you might adjust the filters to search for "Experienced". Then zoom in on the map to find only the results in your preferred geographic area. For instance, this search shows 31 such positions in the Dallas area.
Get Started Today as a Critical Care Nurse
If critical care nursing sounds right for you, this is good news, as healthcare needs more critical care nurses. If you're new to critical care, you can demonstrate your commitment and advance your knowledge and skills by getting your CCRN certification . You will also find many resources on the American Association of Critical Care Nurses website AACN . This will also improve your ability to compete for the position you want. And remember, it's easy to find your dream job at LiquidCompass.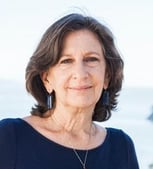 Kathy Douglas, RN, MPH-HA, CNO Prolucent
Kathy is a nationally recognized nurse leader, entrepreneur, author and award-winning filmmaker. She has been on the executive team of several healthcare start-up companies. She is the author of numerous published articles on the healthcare workforce. Kathy wrote and directed the film, NURSES If Florence Could See Us Now, an intimate look into the world of nursing today. She is co-author of the book The Dance of Caring – A Caregivers Guide to Harmony and the recently published book NURSES Cry Too, a look at loss and grief in the world of nursing. Kathy's clinical background is in critical care and trauma nursing. She was recognized by the American Association of Critical Care Nurses with their Pioneering Spirit Award and featured on the cover of Nurse Leader magazine, as a leader to honor. Find her at Kathy.douglas@prolucent.com