Neonatal intensive care nurses (NICU) often work in a fast-paced environment requiring a vast amount of skills and critical thinking. NICU nurses provide a voice for the tiniest most vulnerable infants and become fierce advocates for their patients and families.

What is Neonatal Intensive Care Nursing?

A neonatal intensive care nurse is a licensed registered nurse who cares for premature or critically ill newborns. NICU nurses are responsible for providing care, monitoring vital signs, assessing, managing respiratory equipment, providing nutrition, and administering medication to the most fragile patients. Most NICU assignments consist of one to three patients depending on the acuity of the infant. A neonatal nurse often accompanies a neonatologist to the delivery room and manages the resuscitation and stabilization of newborn infants requiring complex care. Neonatal intensive care nurses also provide support to parents who are dealing with one of the most emotional times in their lives. Nurses provide education for parents to be able to care for their babies in the NICU and upon discharge.

Where do Neonatal Intensive Care Nurses Work?

Neonatal intensive care nurses generally work in the hospital setting in a NICU ranging in different levels of care depending on the acuity of the infant. Level l cares for well newborns, Level II cares for infants requiring less acute care, born above 32 weeks gestation. Level III and IV care for acute and critically ill infants, 23 weeks gestation and up, or those requiring surgical intervention.

Other NICU nurses may work out in the community, either in home health care, developmental clinics, or medical transport teams.

Education and Experience Requirements for Neonatal Intensive Care Nurses

Neonatal intensive care nurses are licensed registered nurses who hold at least an associates degree in nursing, however a bachelor's degree in nursing (BSN) is generally preferred. NICU nurses often choose to further their education and become clinical nurse specialists- either providing direct patient care or education and support to clinical staff. Some units may prefer nurses with experience in well-newborn nurseries or pediatrics, while others will employ new graduate nurses and offer extensive orientation and training.


Neonatal nurses may also choose to advance their practice by obtaining a masters or doctoral degree. They may choose to explore leadership opportunities like becoming a nurse manager or work in administration. Many NICU nurses go on to become a neonatal nurse practitioner (NNP or DNP) and provide highly skilled care for neonates.


Often, neonatal nurses choose to become nationally certified in their specialty, which requires two years of experience in the NICU and a certification exam. You can learn more about certification at AACN.org and NCCwebsite.org.

Characteristics Employers Look For

Neonatal nurses require exceptional communication skills. They are an important part of the multidisciplinary team and often practice in critical situations where effective communication and cohesiveness are vital. Employers expect NICU nurses to have excellent assessment and critical thinking skills to be able to recognize even the smallest change in a critically ill infant's vital signs or behavior and act accordingly. A neonatal intensive care nurse must be flexible and adaptable, as assignments tend to change depending on acuity and emergencies on the unit. It helps to be a calm and levelheaded person, as emergency situations may arise at any moment and the NICU team needs to respond without panicking.

It also takes a strong and caring person to be able to work in the neonatal intensive care unit, nurses will be faced with many challenges regarding the condition of the infants that they care for. NICU nurses are also heavily involved in supporting parents in a calm and supportive manner.

Nurses applying to work in a neonatal intensive care unit should be very detail oriented. Daily tasks include working with the tiniest patients and complex medical equipment, as well as extensive charting.

Lastly, neonatal nurses should be resilient, there are many emotional challenges that come with being a NICU nurse, and resilience is key to balancing your career and personal life.

Neonatal nursing is often emotionally challenging, but it is one of the most rewarding careers a nurse can have.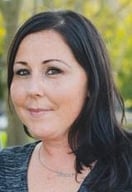 Lauren Rivera RNC-NIC, is a certified neonatal intensive care nurse and a certified breastfeeding counselor. She is also an expert for a mother/baby telehealth company offering support and educational classes for women and their families. Lauren is a freelance writer with works published on several nursing sites, as well as an author for continuing education modules for other healthcare professionals.