Would you like to make an impact on populations with high rates of risky behaviors, unplanned pregnancies, and infectious disease? Does creating a campaign to decrease child abuse or improve prenatal care interest you? Do you love providing patient education about disease prevention or smoking cessation? Are you looking for a rewarding nursing career working outside of the hospital? If so, public health nursing may be your niche.

What is Public Health Nursing? Where do Public Health Nurses Work?

Public health nursing is a rewarding specialty that works with at-risk populations. The risk comes from genetics, socioeconomics, environments, or risky behaviors like drug use or unprotected sex. Whether public health nurses work directly with patients or behind the scenes, their ethical focus is always on the greater good and improving the entire community's health.

You will find public health nurses in health departments, schools, adult day care centers, and mobile health vans. Some provide direct care such as lab draws, immunizations, or medication preparation. Others track and prevent diseases such as tuberculosis or sexually transmitted infections (STI's). They have been called the "unsung heroes of the COVID-19 pandemic" for their work preventing the spread of COVID-19 through tracing, testing, education, and immunization.

Educational and Experience Requirements

Nurses do not need additional training to start their career in public health. However, they should check their state certification requirements. Most public health jobs ask for two years of nursing experience. Nurses or students with a passion for public health can volunteer (or do their preceptorship) for a health department, immunization clinic, or health fair. This provides an opportunity to decide if public health is for them. This Public Health Certification may be a good choice for nurses who would like a credential to showcase their commitment to public health sciences.

Skills

Skills vary based on the role and setting. Nurses who work directly with patients have strong hands-on skills such as assessment, phlebotomy, injections, and medication administration. Those providing education, designing campaigns, or affecting policy need good writing and presentation skills.

Public health nurses enjoy problem-solving and locating resources. Those who help older adults safely remain in their homes do so by finding resources for nutrition, finances, and home safety. They assess circumstances that can cause disparities. For example, teenage girls living in foster care are twice as likely to become pregnant than those who are not. They help these patients focus on good birth outcomes, active enrollment in school, delay of repeat pregnancy, and maternal-infant bonding.
Public health nurses know how to work with patients as an equal partner. They recognize that not doing so causes the patient to feel judged or unsafe and drives them away. They have strong ethical practices and understand their primary goal is impacting the greater good of the entire community. For example, caring for patients with substance abuse impacts the community's safety by reducing STIs, hepatitis B, motor vehicle accidents, and crimes due to impairment.

While this career is very rewarding, working with at-risk populations creates a need for strong coping and stress management skills.

Characteristics that Employers Look for in Public Health Nurses

Public health nurses are self-motivated, organized, and detail-oriented. They are strong communicators who advocate for their patients, educate the public, and collaborate with community partners. Public health nurses also have a firm grasp of ethical concepts such as self-autonomy and beneficence.

Flexibility is essential for their success because of the variety in tasks, workdays, and settings. Public health nurses work well autonomously, think ahead, prioritize and anticipate needs. Additionally, they work well in team environments with other nurses, social workers, therapists, and dietitians.

Employers look for experience with underserved populations, infectious diseases, patient education, population health, or healthcare policy.

Conclusion

Public health nursing can be highly gratifying because it allows nurses to witness their contribution's long-term impact. Their goal is to achieve the greatest good for the community as a whole. They do so by making a positive impact on the lives of at-risk populations such as older adults, teenage mothers, or patients with substance abuse.

Public health nursing offers a variety of settings, responsibilities, and skills. Self-motivated nurses with a strong passion for supporting at-risk patients will excel in public health nursing. Public health nursing is vital in caring for the community, as evidenced by the current pandemic. As health care moves toward more creative and holistic care models, the need for public health nurses will only continue to rise.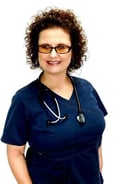 Brandi Jones MSN-Ed, RN-BC is a board-certified registered nurse who specializes in staff development, blogs & articles. She lives with her husband and springer spaniel and loves tapping into her creativity in her downtime. You can find her at brandijones.org.





References

American Public Health Association. (2019). What is a PHN? Retrieved from:
https://www.phnurse.org/what-is-a-phn-

Centers for Disease Control and Prevention (CDC). (2019). Reproductive Health: Teen Pregnancy. Retrieved from: https://www.cdc.gov/teenpregnancy/about/index.htm

Missouri Department of Health and Senior Services. (2021). Definition of Public Health Nursing. Retrieved from:
https://health.mo.gov/living/lpha/phnursing/definition.php

The University of New Mexico. (2017). What is public health nursing? Retrieved from:
https://rnbsnonline.unm.edu/articles/what-is-public-health-nursing.aspx

Walden University: Education for Good. (2020). The Role of the Public Health Nurse in a Pandemic. Retrieved from: https://www.waldenu.edu/online-masters-programs/master-of-science-in-nursing/msn-public-health-nursing/resource/the-role-of-the-public-health-nurse-in-a-pandemic